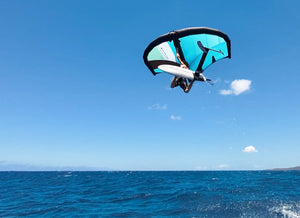 Read Our Refund & Return Policy
If you are not completely satisfied with your purchase, contact us to for a replacement, exchange, or return.
​IMPORTANT: Returns are only eligible on new, unused items. Used items are not accepted. Customers are responsible for return shipping costs. 
​If you'd like to exchange your product for something else, the best thing to do is to return your item and place a new order at the same time. Placing the new order now ensures that you'll get it quickly, and that it won't go out of stock. If the item returned is in new, unused condition, then you'll get a full refund.
​To make the return/exchange process as smooth as possible, please contact us for the return address and RMA number. You will have to pay for shipping back to us yourself.
 
We recommend using a service that provides a tracking number, and purchasing insurance for larger packages in the event it gets lost. Please be patient, as it make take several days for your return to be processed after it arrives. When it is processed, you'll receive an email confirmation.
Refunds:
Refunds are processed within 72 hours after your return arrives to our facility.  Your credit card processing can take 12-48 hours after the refund is processed
​If your question wasn't answered above, give us a call or text at the number below or send an email via the contact form.  
​If your gear fails due to manufacturing defect, we welcome you to contact us in order to facilitate a warranty evaluation by the manufacturer.